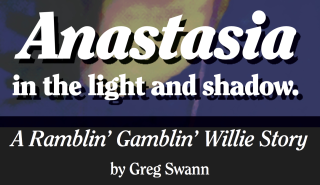 Just lately, I challenged y'all to change the world with better bedtime stories, so, for church this week, this is me holding up my end: Anastasia in the light and shadow – read aloud as a bedtime story.
If you're a kid – or an inner-child of any age – this story is for you. And about you. And in celebration of you.
There is much more from me on the redemptive power of ennobling art, but a good place to begin is here: Sympathy for the underfathered: How the right art will cultivate better lives for our children.
Here's a simple do-it-yourself-at-home test to measure your commitment to humanity's future: If you don't care about children, you don't care. And if you do care about children, you should be echoing this argument. It's their world. We're just passing through.