I haven't been to Las Vegas for six years, and a lot has changed. There are things I am specifically watching for — Vegas is so much like Phoenix that it's very instructive to do-the-deltas, to focus on the radical difference — but I'm not prepared to make any comprehensive pronouncements. These are simply things that I thought were interesting enough to take pictures of: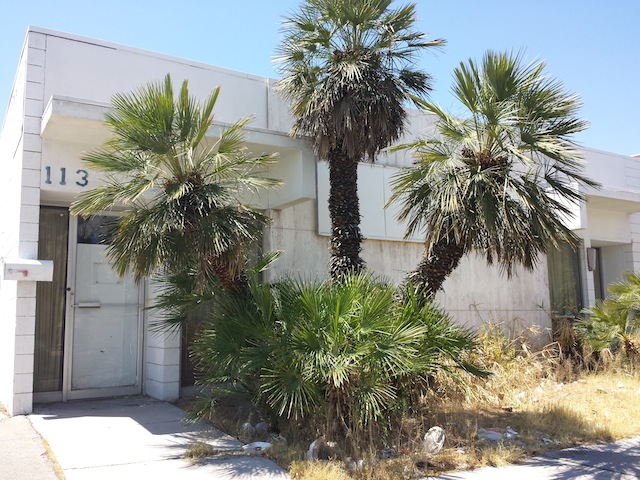 One things that has popped out at me again and again is the sorry state of second-tier commercial real estate near the big-money properties. Out in the 'burbs everything looks like it should — like Orange County. But just off The Strip, on Paradise, on Koval and in other neighborhoods very near the biggest of the gaming towers, you'll see dumps just like this, which is within walking distance of the Stratosphere. Plausibly, the dirt is worth $10,000 a square inch, and yet thousands acres — right in the heart of everything — not only go to waste, whoever owns them lets them go to ruin.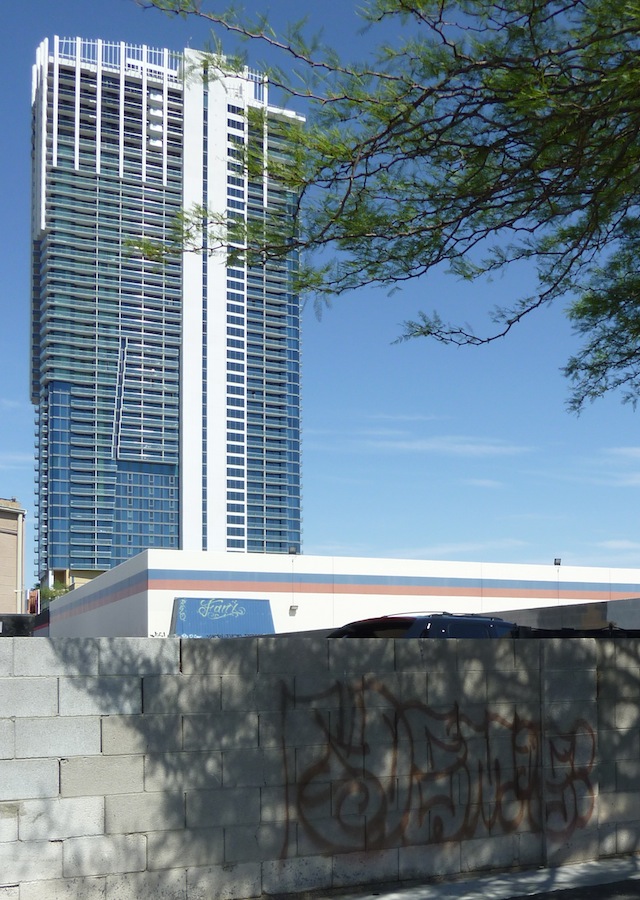 Likewise, graffiti is everywhere on commercial properties. This wall is at a Wendy's — one that has no owner, apparently. The awning at the next property got it, too, and the tower in the background is part of The Palms. These sorts of signs of neglect are everywhere. I'm seeing a lot of commercial landscaping given over to thatch. Thatch is like weeds, except weeds don't come with an elaborate rationale. My expectation is that thatch cuts gardener headcounts by a lot, even though it looks like hell.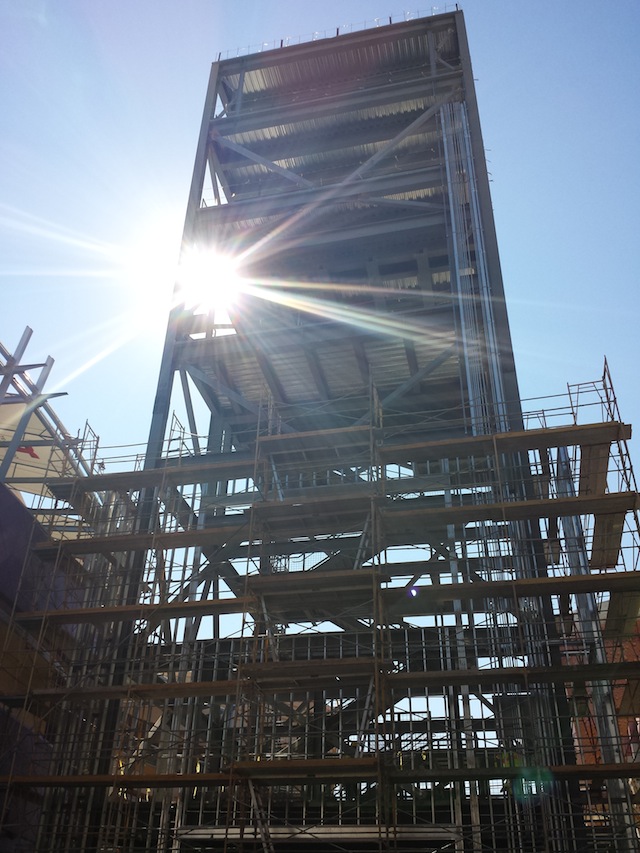 But not all the news is dour. They're spending money Downtown. This will be the starting point for a zipline that will run under the canopy on Fremont Street from Neonopolis, at Las Vegas Boulevard, all the way to Main Street. It would be wicked cool to soar through the air while the light show is going on overhead — so I'll bet they won't allow that. Even so, it's something new Downtown…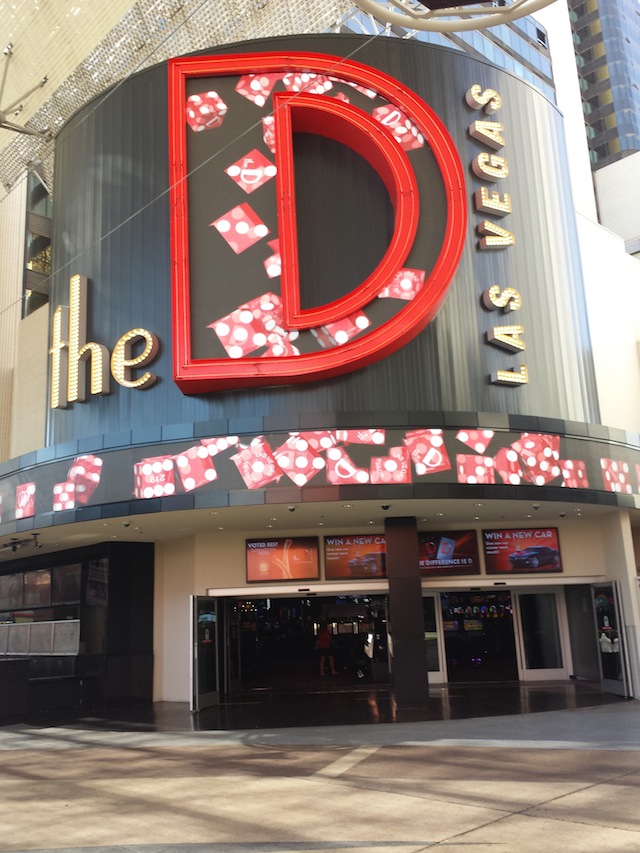 And new begets new, or as new as Downtown dares to get. The Golden Nugget spent a ton of money adding a new tower and rehabbing everything. It was always the jewel in Downtown's crown, and yesterday it looked fabulous. And so I give you The D, which used to be Fitzgeralds until some new owners decided they had $22 million to burn. New facade, new guest rooms, same old structure, same old Downtown.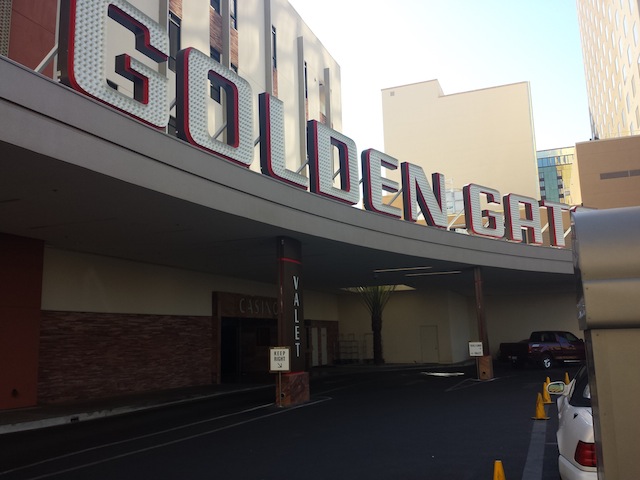 Those same owners, Derek and Greg Stevens, gave the Golden Gate a porte cochere on Main Street, with two-hundred-seventy-degree views of Downtown's most fragrant vagrants. Business is about grinding out a profit, and for all I know Downtown is bank. But it sure don't look it…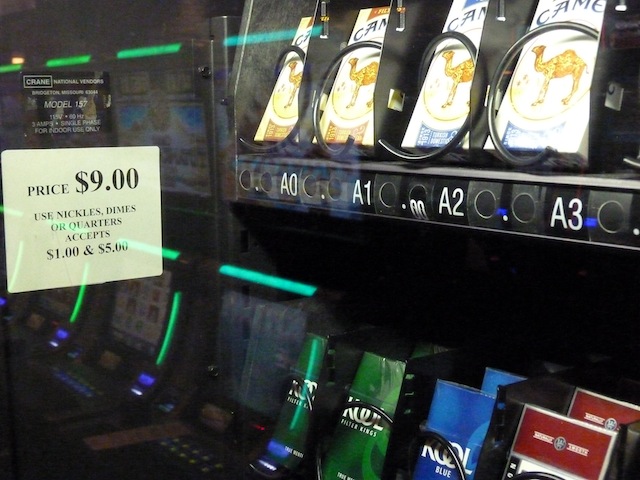 Got a ten spot for sucker bet? You gotta love this town — because if you ever let yourself question that love, you'll never come back. I don't drink, smoke or gamble, so I'm immune to Vegas. But it's all funny to me, even so.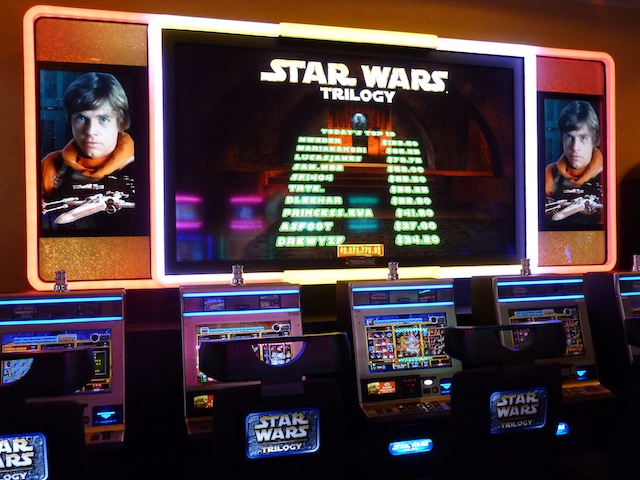 Is it Disney or Lucas behind this abomination? And why doesn't Meatloaf have a slot? I would love to hear the tunes of Jim Steinman in three-second snippets, timed to the spinning reels.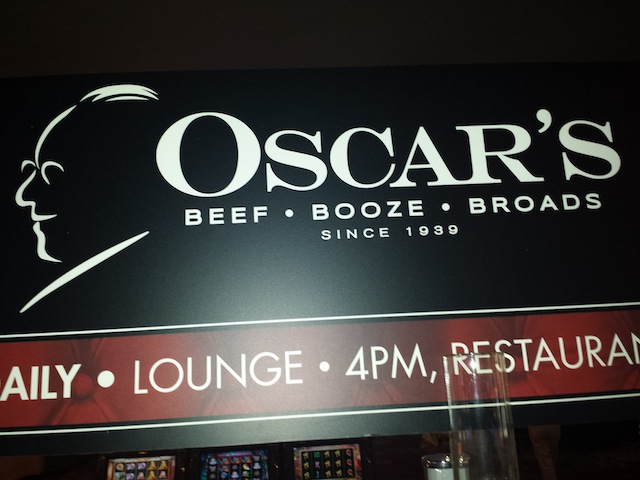 But what's Vegas without whores? This one, Oscar Goodman, used to be the mayor of the City of Las Vegas — which includes Downtown and the Strat but not The Strip.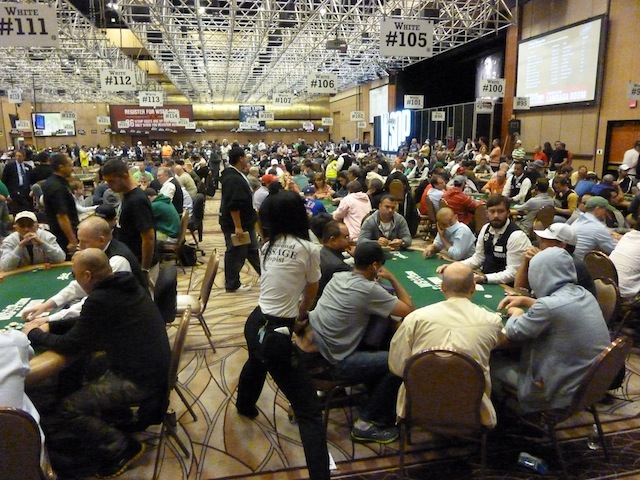 Sunday night I went casino bopping at some of the joints off Tropicana — MGM, NYNY, Mandalay, Luxor — all of which were overloaded with unaccompanied young women in very short cocktail dresses. Today I stopped in at The World Series of Poker at The Rio — which was 95% men, including the railbirds like me. Someone might send a note to those girls. Guys are busting out of the tournament every minute — and they need consolation. Why not give 'em a chance to prove they're still winners?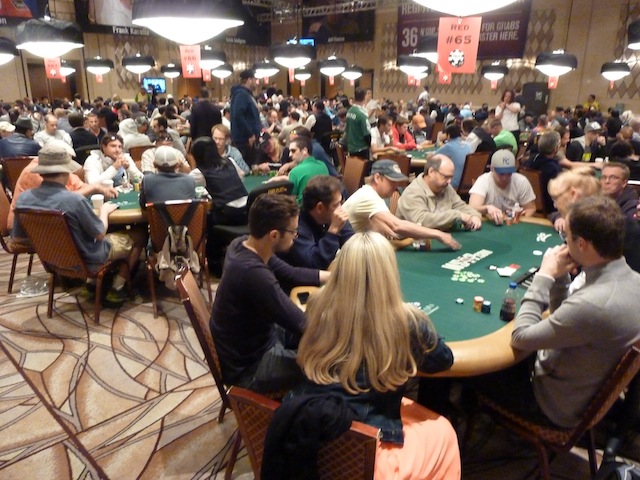 This was the first of two days for Day Two of The Main Event. There were three Day Ones, and a big bunch of players have already been sent home. But it was amazing how many were still in the running today. They will winnow these crowds down to nine guys, and then they'll pit 'em against each other on semi-live TV in early November.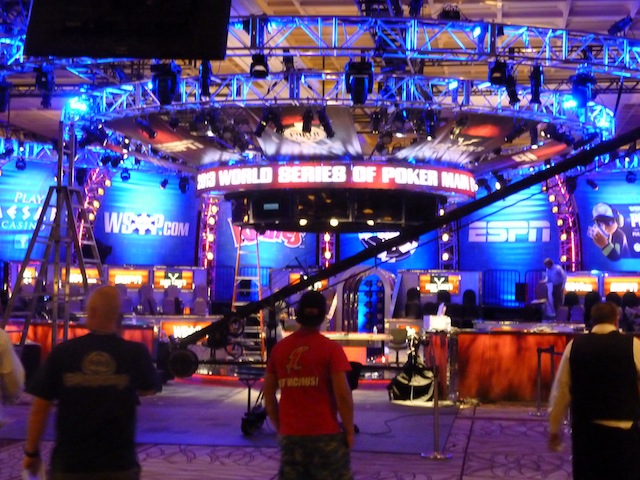 Hence this raucous bit of decor: They're building the final table arena there, with a hole-card-camera poker table, spaces for ESPN stars Lon MacEachern and Norman Chad, and seats for a pretend cheering section. The World Series itself is beyond authentic — it's visceral — and ESPN's broadcasts are fun to watch. But on the ground, they're all show biz.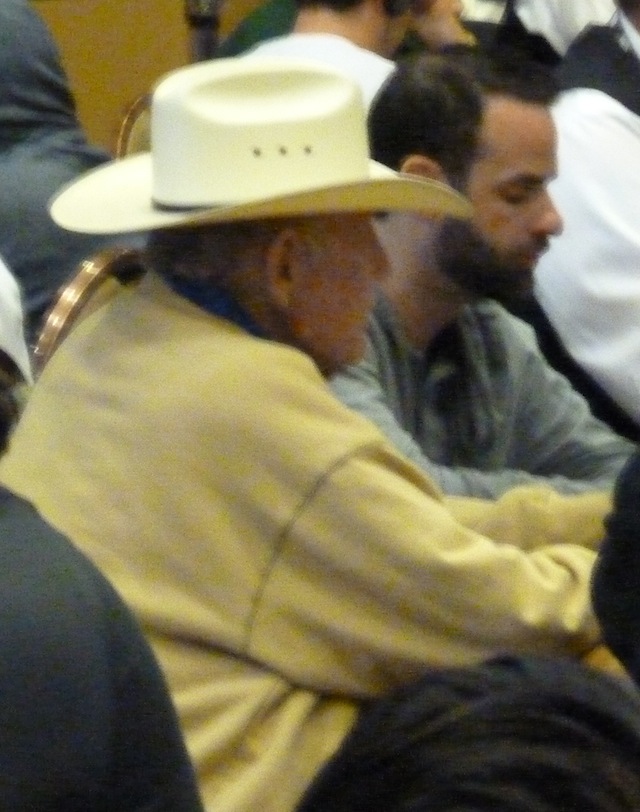 This is just me being a fan, railbirding Texas Dolly, Doyle Brunson, from a distance.
At some point I may want to talk about residential neighborhoods, because they're interesting to me, and Las Vegas is a walking museum of social pathologies, so I may have more to say about the less-than-photogenic consequences of legally-sanctified vices.